Decades of Expertise
Collaboration between Cadrex engineers and your team early in the prototyping and NPI stages, where design obstacles and cost avoidance opportunities can be addressed, is critical. Our front-end DFM experts review customer designs to ensure the final assemblies meet the desired outcome and can be manufactured in the most efficient way.

Cadrex DFM and manufacturing engineers collaborate with our tooling, quality, and automation engineers to develop solutions for our customers that enhance their products and ensure the longevity and scalability of the program.
Design for Manufacturability (DFM) & Design for Excellence (DFX)
CAD/CAM powered product development and reverse engineering
3D design concepting and additive manufacturing
Geometric dimensioning and tolerancing (GD+T)
Sheet metal and injection molding tooling design
Prototyping and New Product Introduction (NPI)
Automation design & robotic programming
Continuous process improvement
Quality engineering & state-of-the-art labs
Design Guide
Plastic Injection Molding Design Tips
Our injection molding design for Manufacturing (DFM) engineers put together 6 tips to help mechanical engineers design for plastic parts.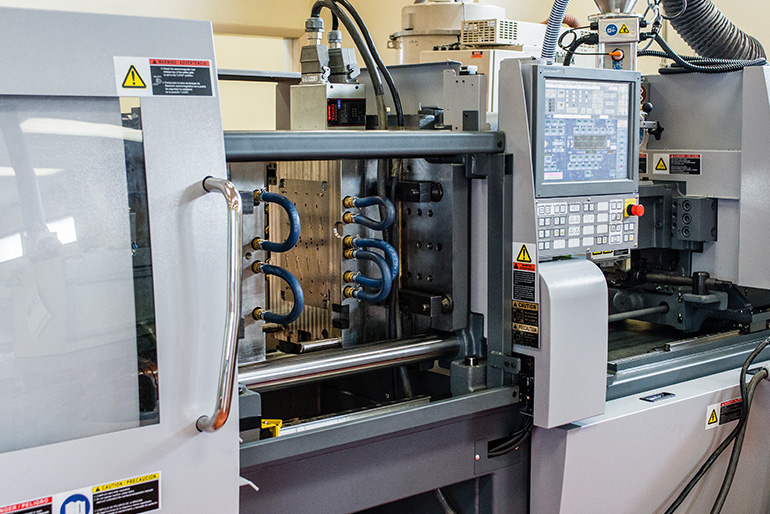 Design for Excellence (DFX) 
Design for Excellence, or X, where X is a variable that can have one of many possible values, including manufacturability, cost, time, assembly, logistics, etc. DFX is an extension of DFM to include a broader view of everything required during manufacturing because manufacturability is only part of the picture.

Our front-end DF(x) experts review customer parts to ensure the final assemblies meet the desired outcome. Our experienced team ensures that your parts are manufacturable, cost-conscious, and can seamlessly move into production, assembly, and testing.
Prototyping
Prototyping is a crucial step in the product development phase and working collaboratively with our customers sets everyone up for a successful product launch and the ability to scale quickly. Our product development center is dedicated to customers qualifying new parts and assemblies for production.

Our prototype team consists of technical experts and engineers who collaborate with our customers to ensure the final prototypes function as intended. We go beyond just providing custom parts and assemblies and can include purchased components, integration, and testing.