Precision Every Time
Our commitment to creating customer success means we have invested in some of the industry's most powerful automation for precision CNC machining. From integrated robotic cells to 100-plus vertical, horizontal, and 5-Axis machining solutions, our climate-controlled, 24/7 lights-out capabilities can accommodate project runs of all sizes.
Our experience manufacturing complex precision machined parts and our substantial investment in state-of-the-art machinery make us the perfect partner for your next program. With our complete breadth of capabilities, we can scale your programs as they grow.
250+ Plastic & Metal CNC Machining Centers
Robotic and Manually Fed Vertical, Horizontal, and 5-Axis Machining
Bar-fed or Manually Loaded CNC Turning with Live Tooling
Waterjet Cutting with 5x10ft Bed
Bar-fed Swiss Turning For Precision Machining Hundreds to Thousands of Parts
Polishing, Blasting with Multiple Media & Passivation Finishing
Wire-Fed Electrical Discharge Machining (EDM)
Aluminum, Steel, & Magnesium Casting
A Critical Component
Machining Automation
Cadrex continues to invest in state-of-the-art precision machining equipment, automation, and robotics to increase efficiencies, quality, and ergonomics. Depending on your program size and requirements, our automation engineers will determine if robotic operators will benefit your program.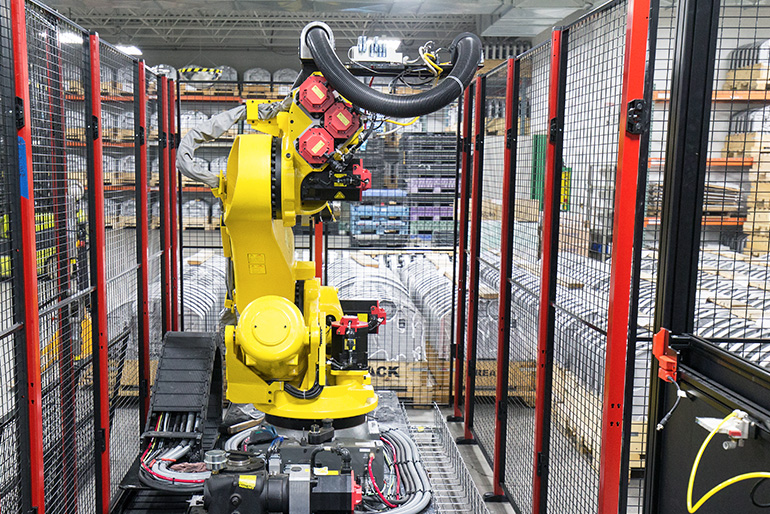 How it Works
The two most common methods of machining are milling and turning. Turning starts with a rotating bar of raw material. This initial stock is then deliberately removed by using specific cutting tools to create the desired part shape, which is programmatically generated through computer-defined cut paths.
Milling differs from turning in that the raw material is typically stationary (as opposed to the rotating bar in turning). The initial stock material is then deliberately removed through specialized rotary cutting tools and computer-defined cutting paths, which leave the desired geometry.
Many other specialty machining processes exist to supplement traditional machining. These processes are typically used in specific applications, and our engineering experts creatively determine the best practices needed during the beginning stages of onboarding a new program.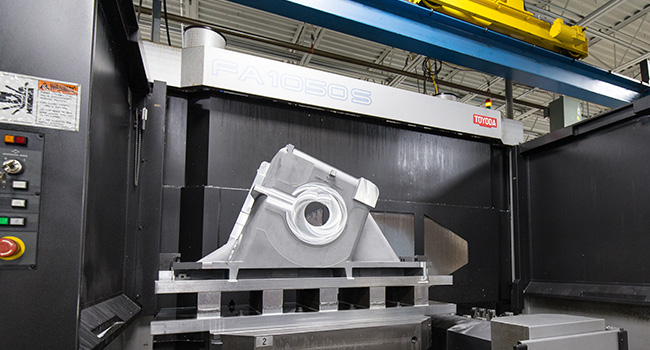 Common Machining Materials
Aluminum (Including Medical)
Aluminum 6061, Aluminum 7075
Steel (Including Stainless)
300 Series, Inconel, 17-4, 13-8, 15-5
Plastics, Magnesium, Titanium